Reading Time: 2 minutes
We today announce an offer and We have made the offer on the occasion of Durga Puja. This offer is available on the .com domain you get .com domain for only $ 7.73, Details on how to take this offer and who will get it are shown below.
How to get this .COM domain offer
1. Go UnivaHost.com and click Domain Registration Menu or click here
2. Search Your Domain name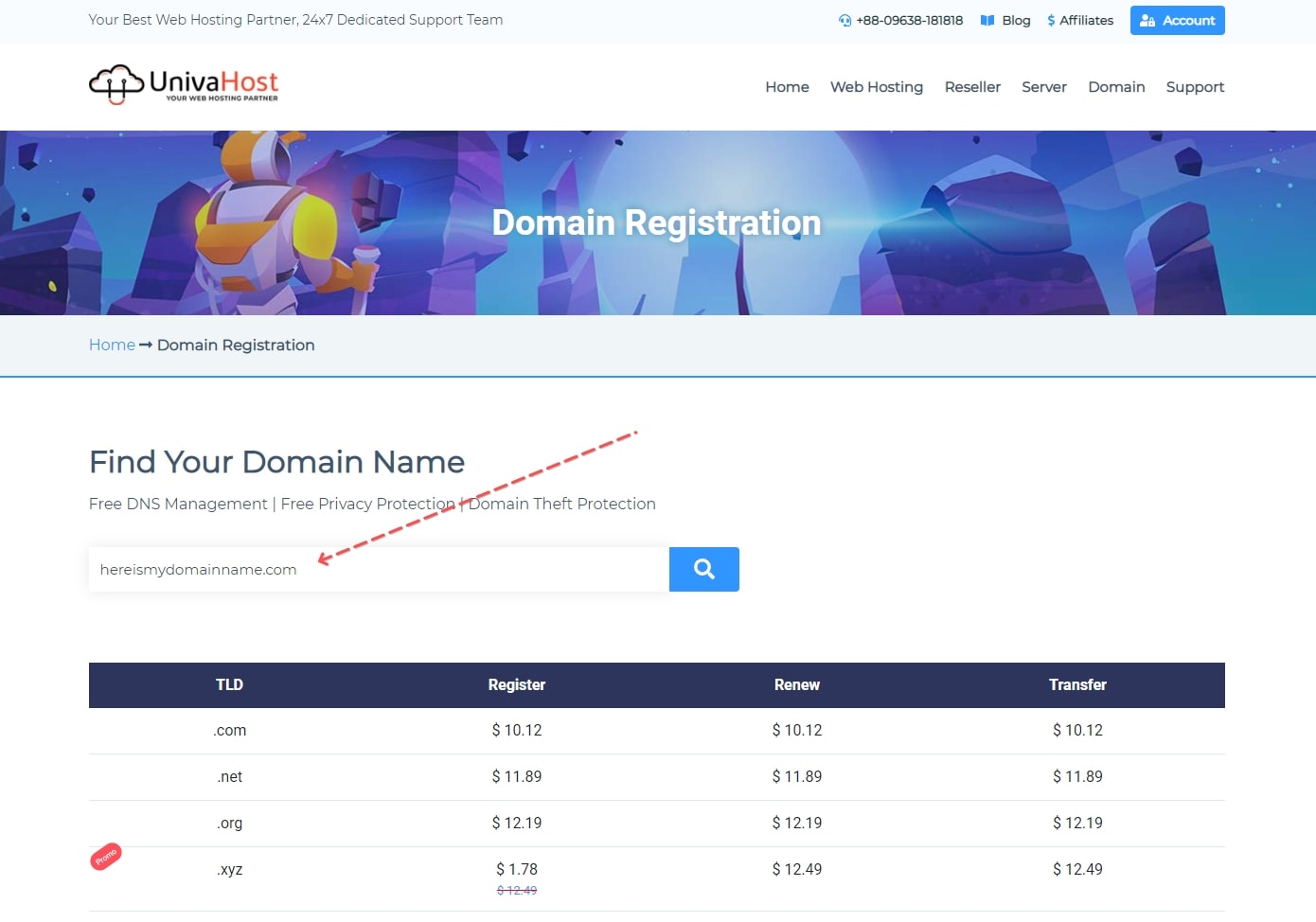 3. If this domain available you will get this message
""Congratulations! hereismydomainname.com is available!""
hereismydomainname.com this domain we use just tutorial purpose. then click the add cart button and Click Checkout Button.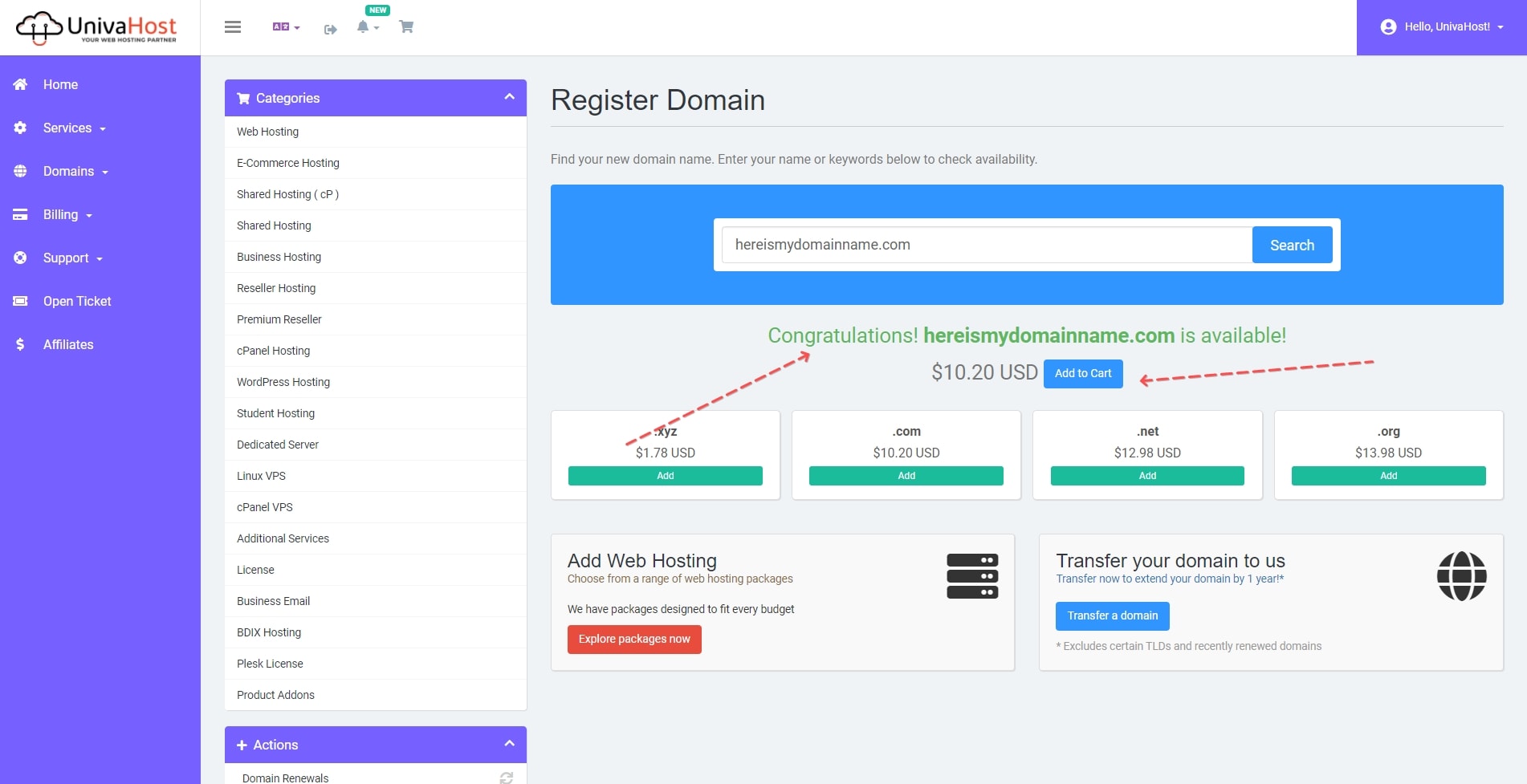 4. Now you will see the Domains Configuration page, you can select DNS Management and Email Forwarding we offer DNS Management and Email Forwarding free of charge.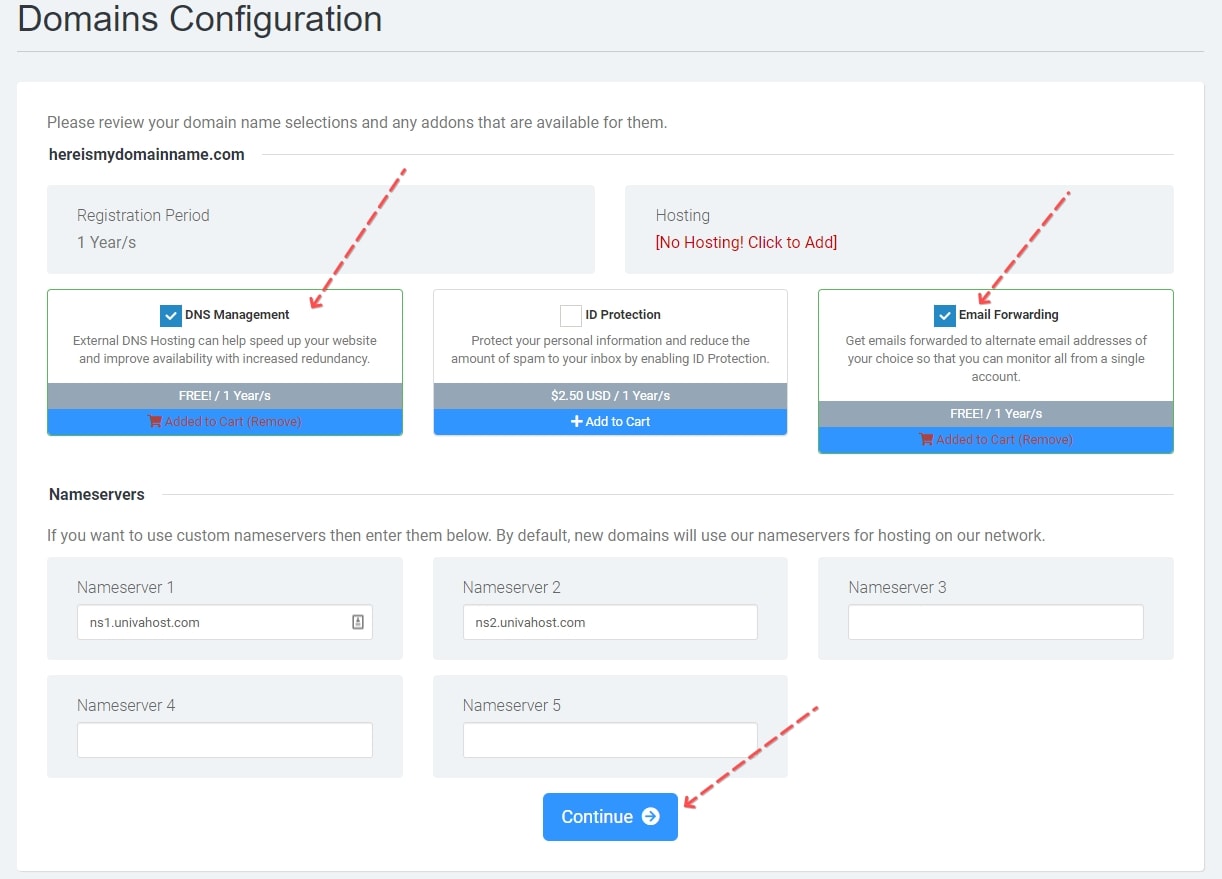 After select DNS Management and Email Forwarding input your nameserver of use our default nameserver and Click the Continue Button.
5. Now you will see Review & Checkout our .COM Regular price $10.20 USD if you need to get this offer you need to use a promo code The promo code is: 8L4M0A6ICA and enter the promo code and click the Validate Code button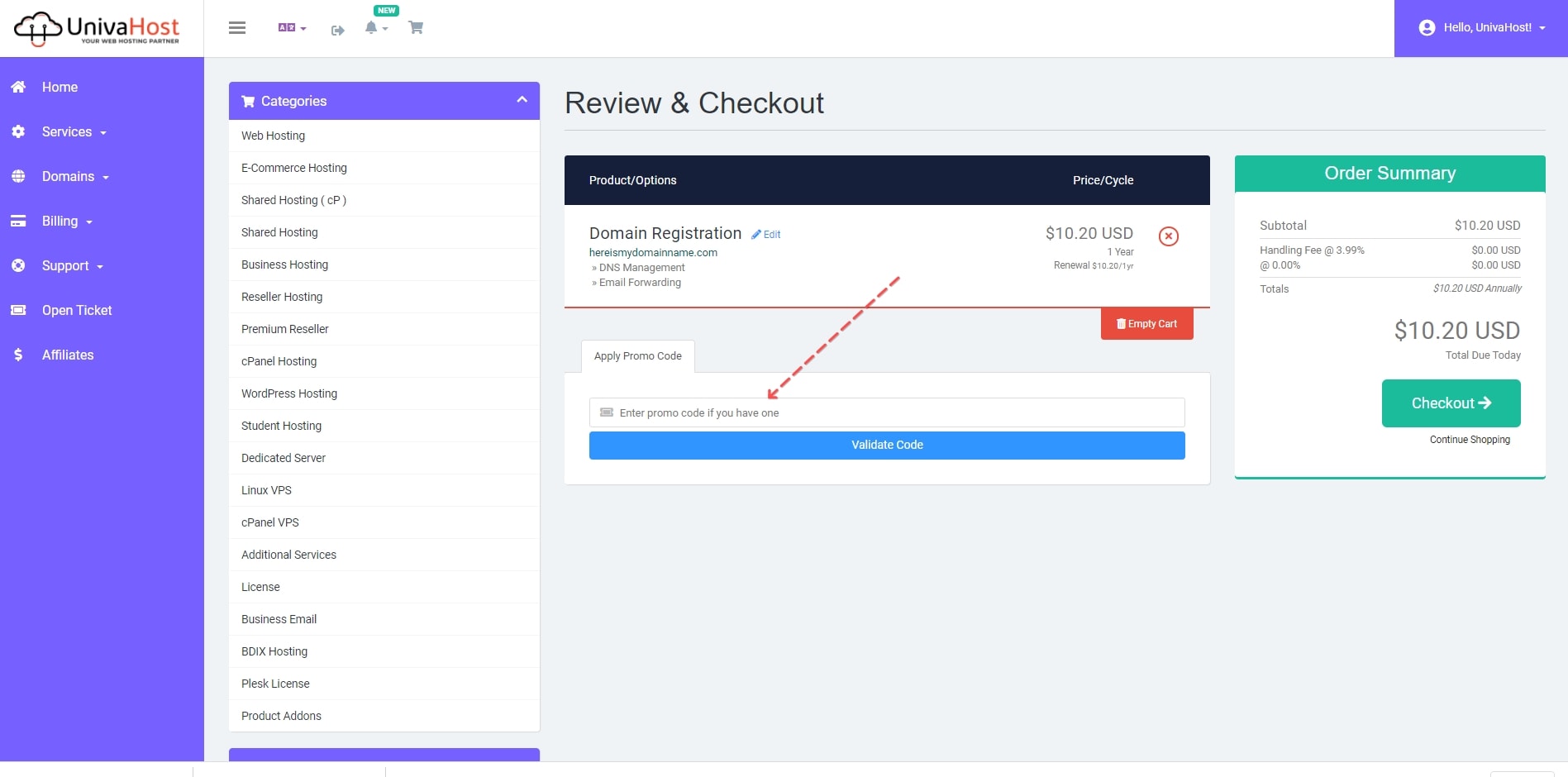 If the promo is valid you will get the message and click Checkout button
Promotion Code Accepted! Your order total has been updated.
6. Click the Checkout button you will get the information page then Please enter your personal details and billing information to checkout and Please choose your preferred method of payment then click Complete Order Button.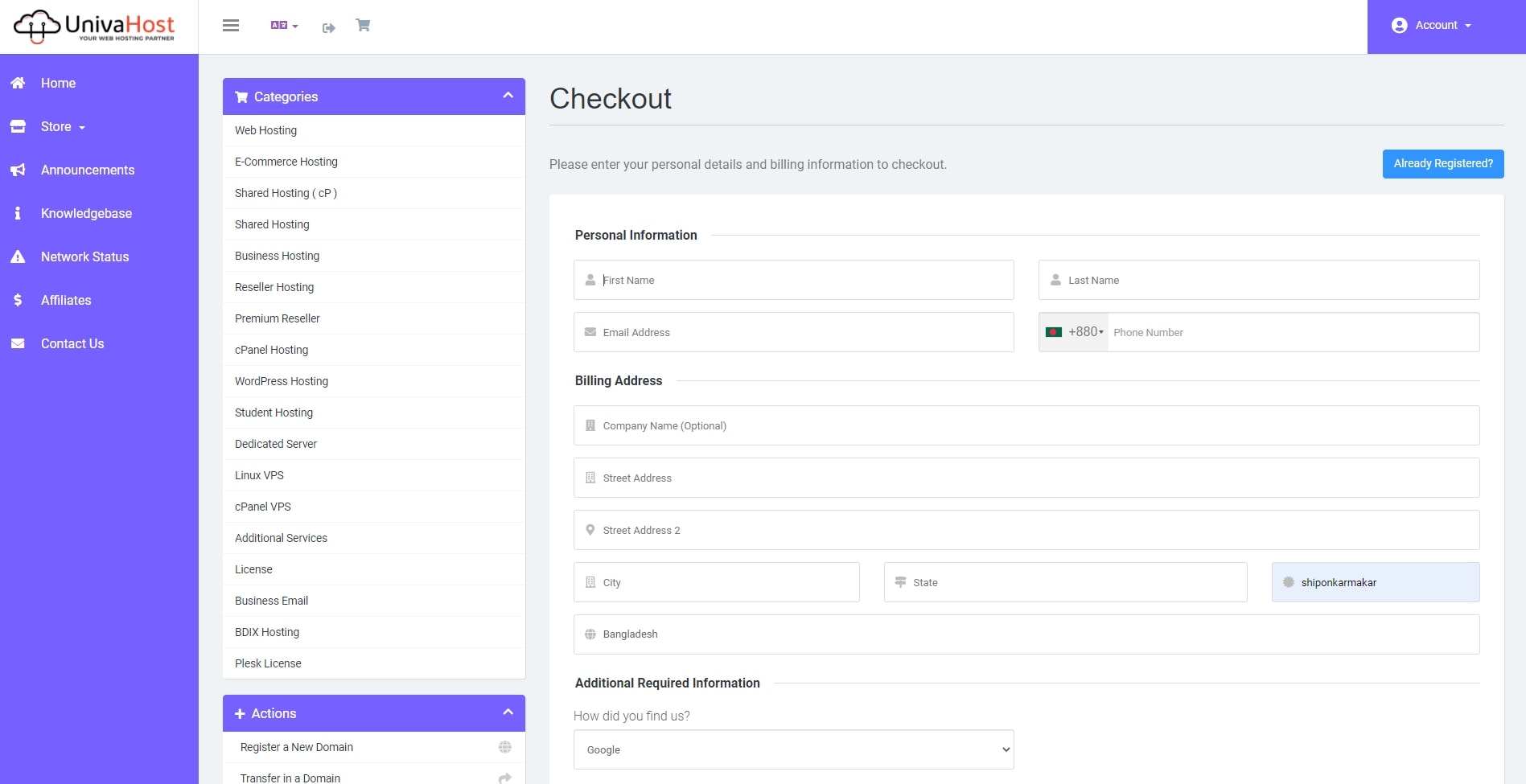 Discount Code Terms & Conditions
Apply only once per order (even if multiple items qualify)
This Offer Only First Year
Apply to new signups only (must have no previous active orders)
Apply only once per client globally (ie. only one order allowed per promo)
.COM Offer Price $ 7.73 USD and BDT 649 TK
Offer Validity 22/10/2020 to 26/10/2020
Also, you can follow the video tutorial How to get this .COM domain offer and how to order a domain name
Coupon Code: 8L4M0A6ICA
Order Link: https://univahost.com/domain/