Reading Time: 2 minutes
Turn on Two-factor authentication ( 2FA ) to provide an extra layer of security to your account. Two-step verification helps protect you by making it more difficult for someone else to sign in to your UnivaHost account. we always recommend enabling the option on your account.
Turn Two-factor authentication on or off
1. Go to the Security basics page and sign in with your UnivaHost account.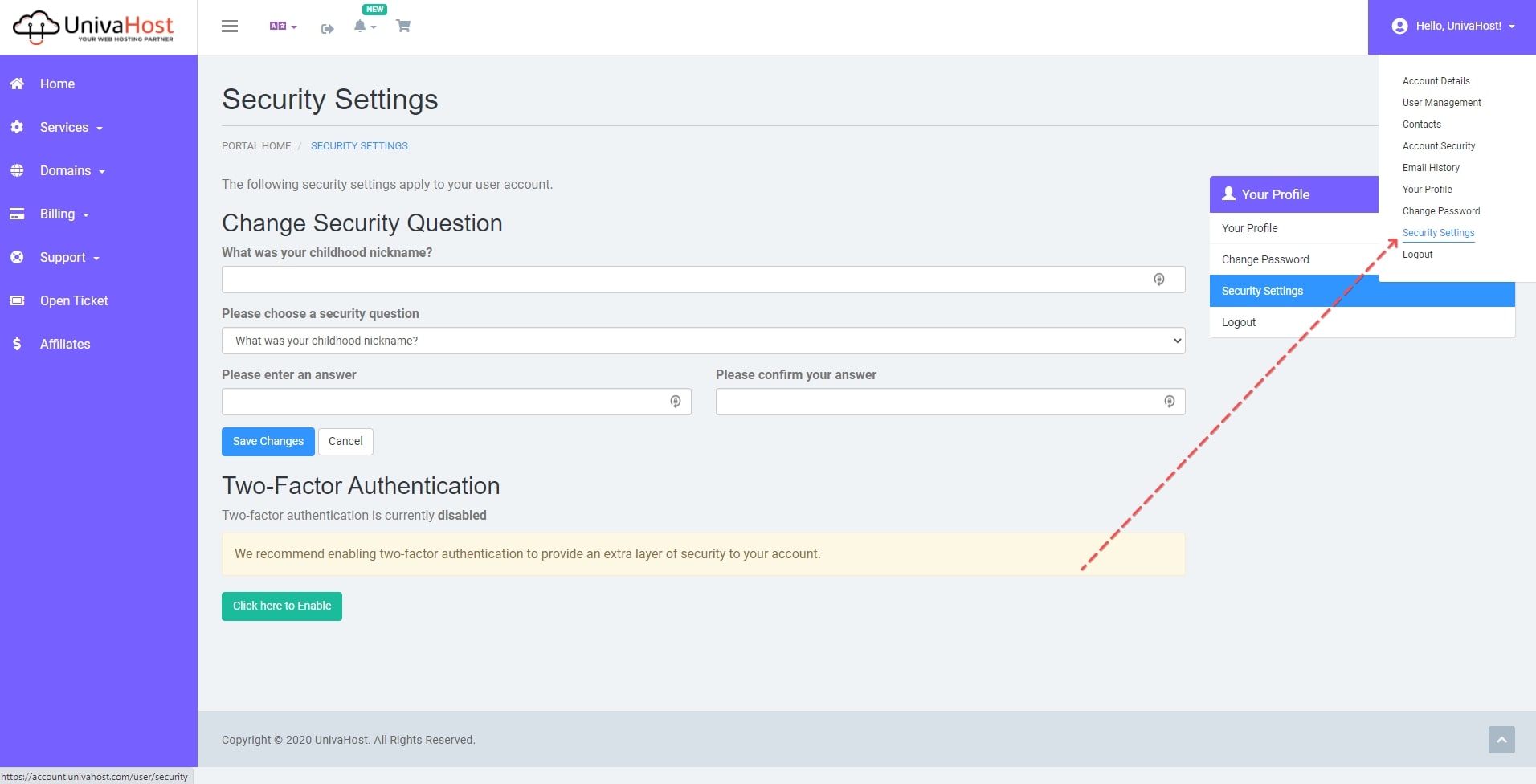 2. Now Click Here Enable button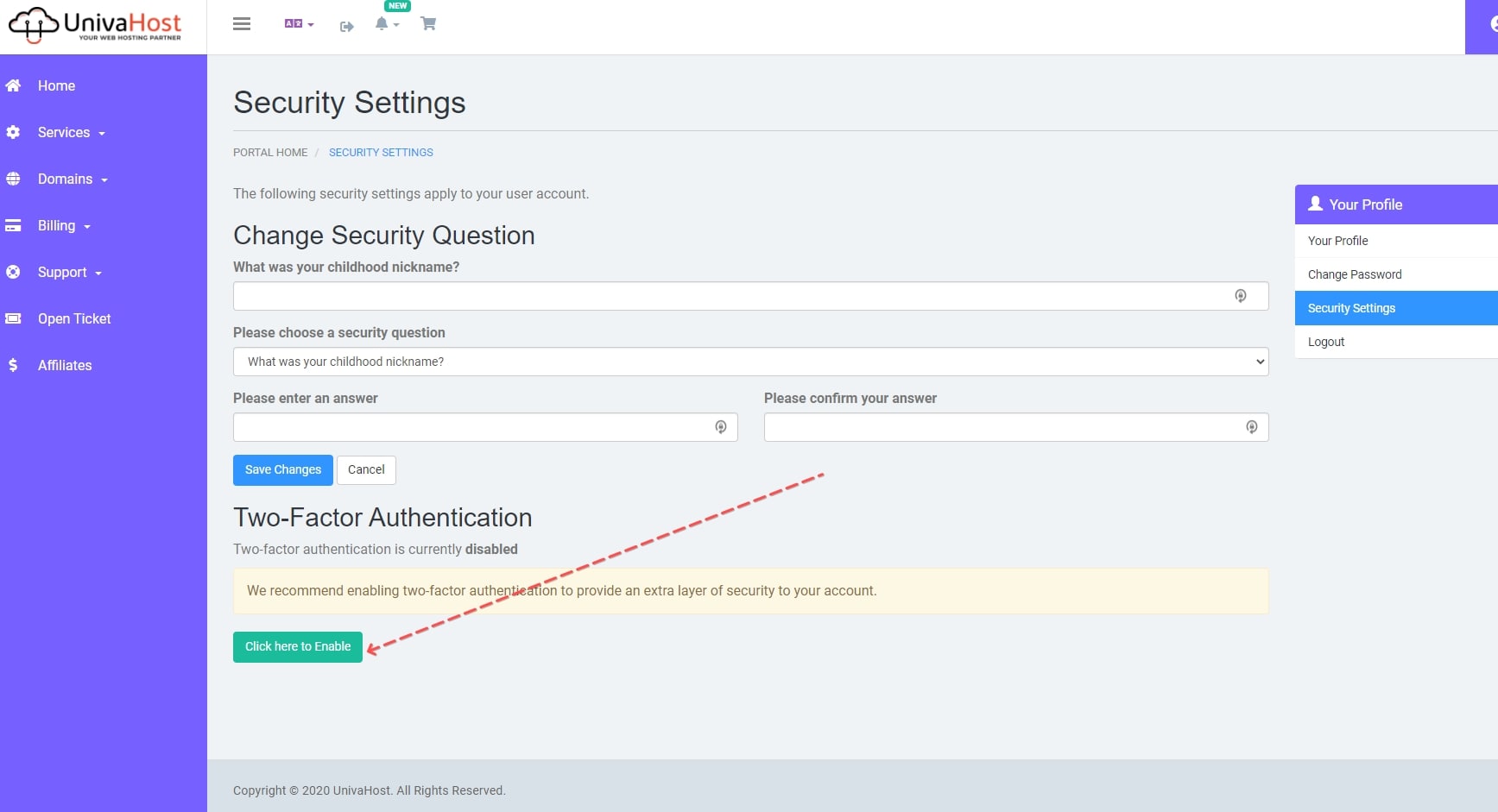 3. Click Get Started button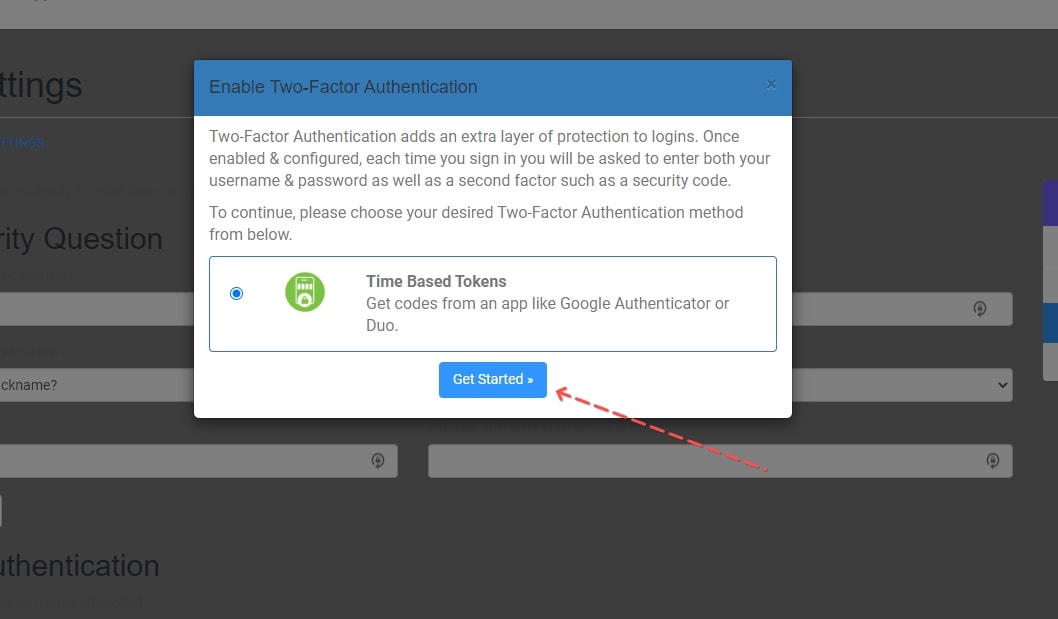 4. Now Connect your app on your account, Using an authenticator app like Google Authenticator , Authy or Duo, scan the QR code below. Having trouble scanning the code? You can also Enter the code manually. Then Enter the 6-digit code that the application generates to verify and complete setup.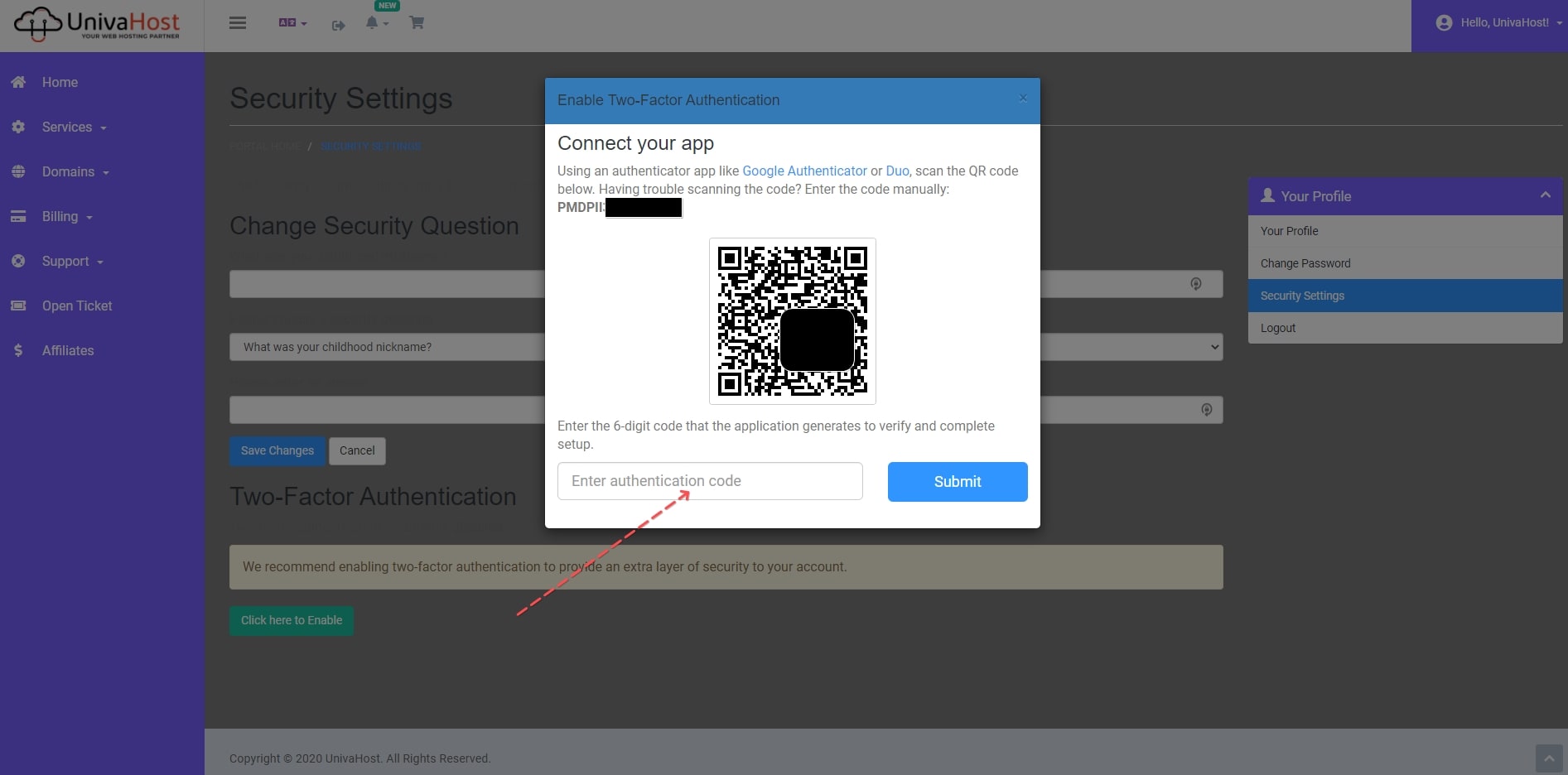 5. After enter your Code Click the Submit button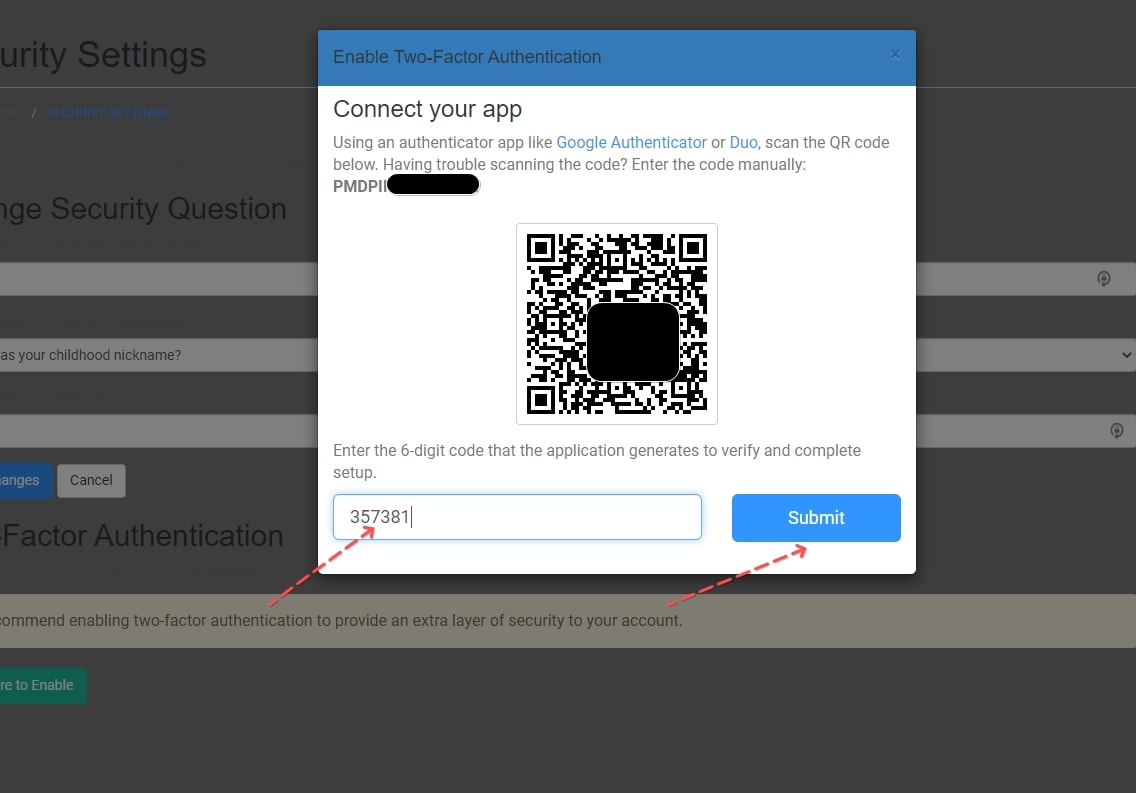 6. Two-Factor Authentication is now enabled, Now you can save your backup code, The backup code is needed to access your account in the event you cannot complete two-factor authentication.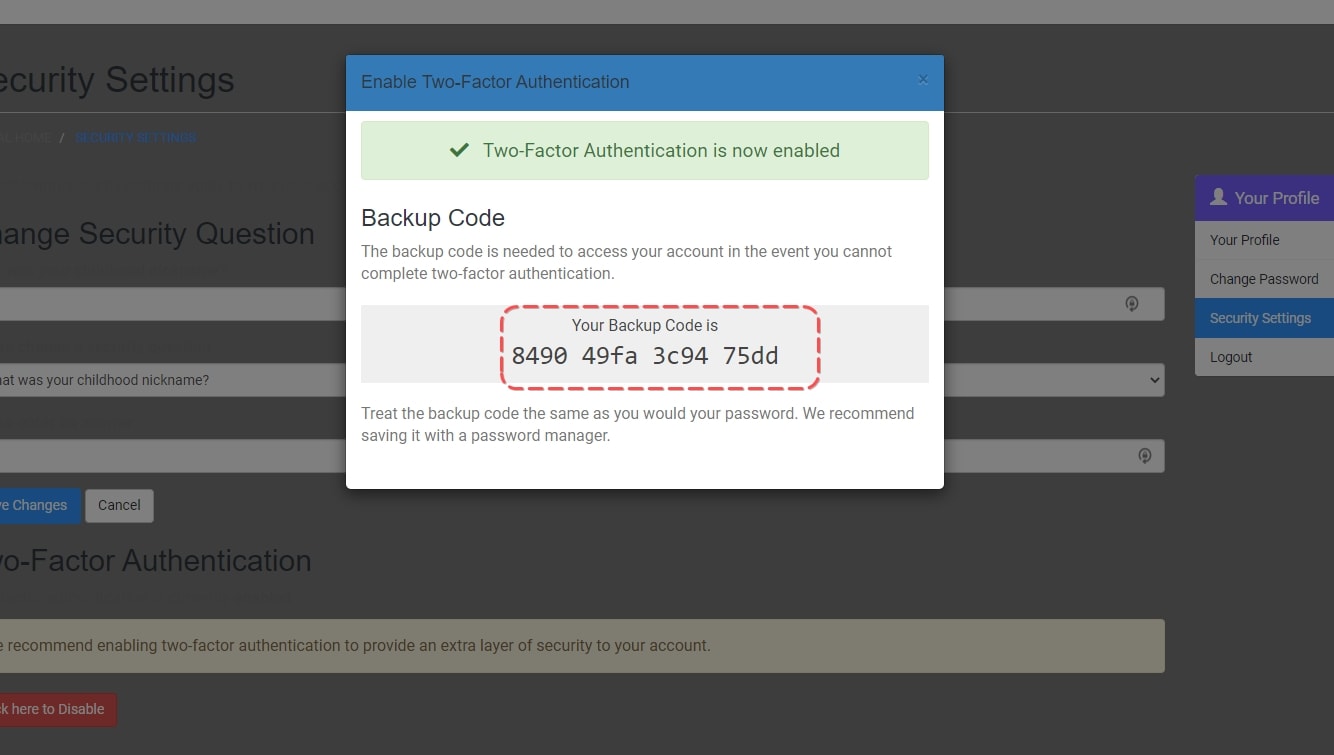 Check Vidio tutorial, How to enable Two Factor Authentication
Two-factor Authentication For Android
Two-factor Authentication For iPhone ( IOS )
Thank you for This article we try to cover How to enable Two Factor Authentication on a UnivaHost account. if you have any questions just comment below. Thank you for reading this article.
Check Others Helpful Article