Reading Time: 2 minutes
Hey, are you dreaming about making money online and want to become a future millionaire then you are on the right guide. In this guide, I will tell you how to start affiliate marketing and make money online. So hold your seat and stay with us till the end of this guide.
Do you know? You can make money from affiliate marketing even when you are sleeping, yes you can make good money by doing nothing.
How to start an affiliate marketing and make money:
Affiliate marketing is a commitment between a company that is selling a product and a publisher. Starting an affiliate program means that you are going to promote products online and will get a commission on those products when sales come through due to your advertisement.
So for now, you need to know how to start affiliate marketing and make money.
Firstly, you advertise your product through your website or blog. You can also use your existing blog or website or can make new by buying Hosting if you need hosting you can try UnivaHost
You will add links on your website or blog or will place adds that will point to the specific service or product of that company.
Your followers will get that affiliate links and will purchase that product or service.
You will get a commission on those sales that were made through your affiliate links
Active your Affiliate program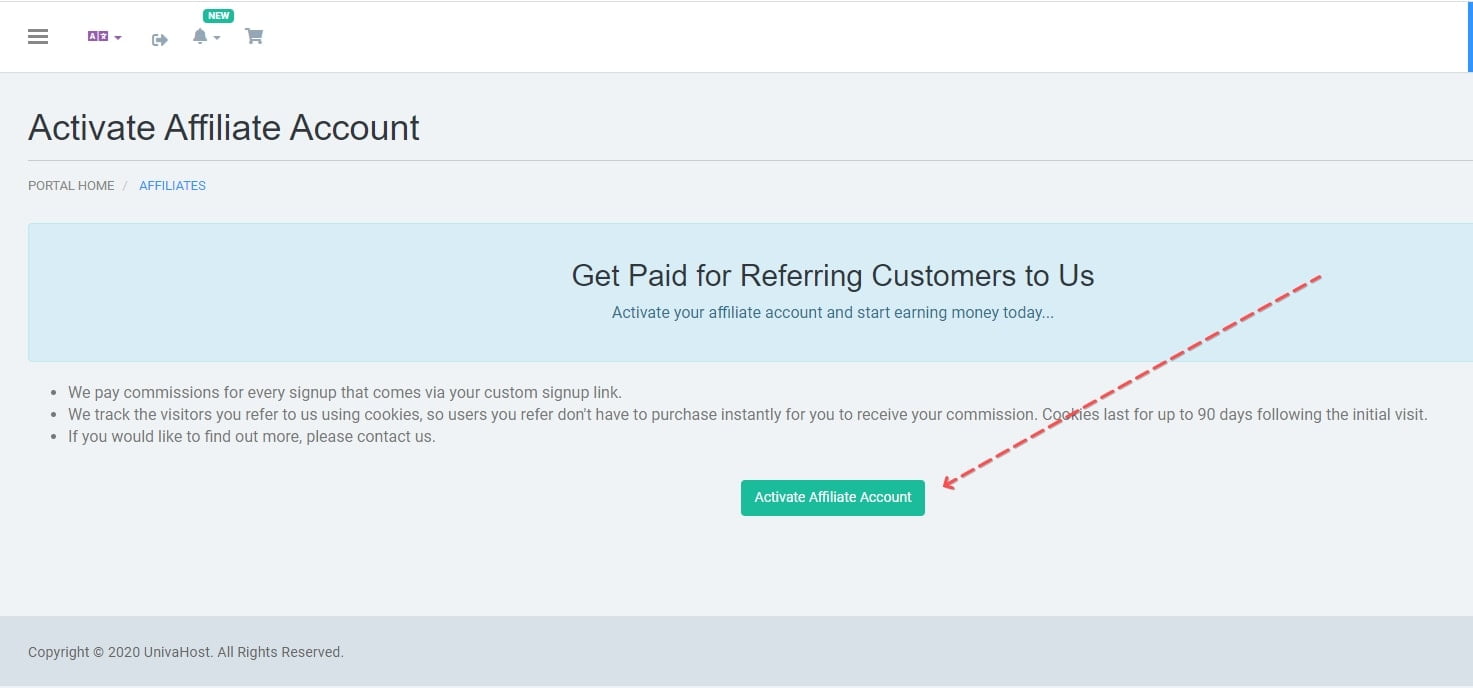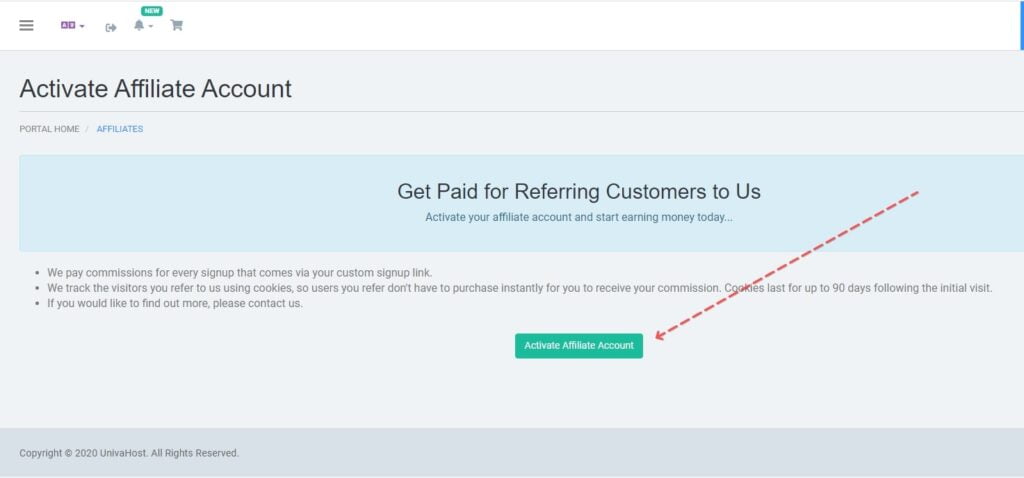 Now when your site is ready to go, Keep in mind that most of the affiliate marketing networks require you to have a big content in your website, a lot of traffic and monthly views so that they can accept you as their affiliate business partner.
UnivaHost Key Products:
How to apply affiliate program?
Go to UnivaHost.com and signup Click Here
Sign in Your account and go to left affiliates tab menu
Click Active Affiliate and Activate your affiliate account and start earning money today… Click Here
Why Promote UnivaHost Affiliate Program?
UnivaHost affiliate program is free to join. So, anyone can join and start their journey of online earning.
We pay commissions for every signup that comes via your custom signup link.
We track the visitors you refer to us using cookies, so users you refer don't have to purchase instantly for you to receive your commission. Cookies last for up to 90 days following the initial visit.
If you would like to find out more, please contact us.
Check More Details on UnivaHost: https://univahost.com/affiliates/
So don't waste time and start earning with UnivaHost Affiliate Program, You will be fully satisfied.
Thank you!